Why would somebody want to walk away from buying their dream home? There are a few reasons, since sometimes that dream home doesn't turn out to be a dream after all. And sometimes things come up between going under contract and closing. The buyer can walk away at any time, it's just that there can sometimes be serious consequences for this step such as losing your earnest money and more.
Consult your agent
First things first though, if you're starting to consider walking away from the deal, make sure you talk to your real estate agent. Since although you've probably never considered or done any of this before, if you are working with an experienced real estate agent, they almost certainly have been through this. You're not the first person to think about backing out on a home purchase, so you don't need to feel embarrassed. Tell your agent your concerns and ask for their advice.
A good agent will have been giving you advice along the way regardless and should have some sense of whether you've been heading into a good decision or not. Let your agent's knowledge and experience be your guide and your source of reassurance. Remember this is a legal document you're considering getting out of, so it's best to have expert advice.
Consider your purchase agreement
A buyer can walk away at any time prior to signing all the closing paperwork from a contract to purchase a house. Ideally it is best for the buyer to do that with a contingency as that gives them a chance to get their earnest money back and greatly reduces the risk of being sued.
Designed to limit the consequences for both the buyer and seller, contingencies are included at the start of the contract and agreed upon by both parties. The most common contingencies are:
Financing
Most buyers use a mortgage to purchase a house, but if a buyer can't get a mortgage, they'll need to cancel the sale, unless they're paying 100% cash. There are any number of reasons why a buyer might not qualify for a mortgage even after being pre-approved. Some common reasons are: the buyer may have been inaccurate on the information supplied to the lender, the buyer may be trying to use their loan for a down payment, and the buyer might be experiencing financial difficulties unforeseen when getting pre-approved.
Appraisal
Another important real estate contingency, the appraisal contingency allows a buyer to back out of the deal if the home appraises for less than the sale price. It's almost always in the best interest of a buyer to not overpay for a home unless they cannot let it pass up or it's a hot real estate market. In hot real estate markets, an eager buyer might over bid on a property and waive the appraisal contingency because there are multiple bids In this scenario a mortgage company is only going to cover what the property is worth so the buyer would need to bring money to the table to cover the difference of the purchase price.
Home inspection
With an inspection contingency, if after inspecting the home, there are too many issues the buyer and/or seller must fix, and it's not an "as is" sale, the buyer can choose to back out of the real estate deal, since they may be facing repair and maintenance costs they weren't prepared for.
Sale of home
A home sale contingency can be useful to the buyer because they can ask a seller to take the home off the market so that they can sell their current home. Typically, a time frame is specified to the buyer that they must abide by in order for the home sale contingency to work. If the buyer's home doesn't sell within the allotted time frame, then the seller is legally able to put their home back on the market and try to find a different buyer. Usually a home sale contingency is not accepted by sellers because it leads to more time spent for the seller to actually sell their house, which often leads to frustration and oftentimes failure.
Title
A buyer can put a title contingency in their contract that will protect them as a buyer if the title search reveals that there is any doubt in ownership of the property you are offering on. With a title contingency, the buyer can walk away from the deal if anything suspicious comes up. This is why real estate attorneys almost always recommend title insurance when signing a contract to buy a home.
More after jump! Continue reading below ↓
We Make Buying & Selling Simple!
List your home for one low flat fee and/or buy and get thousands cash back.
Get Commission Free Realty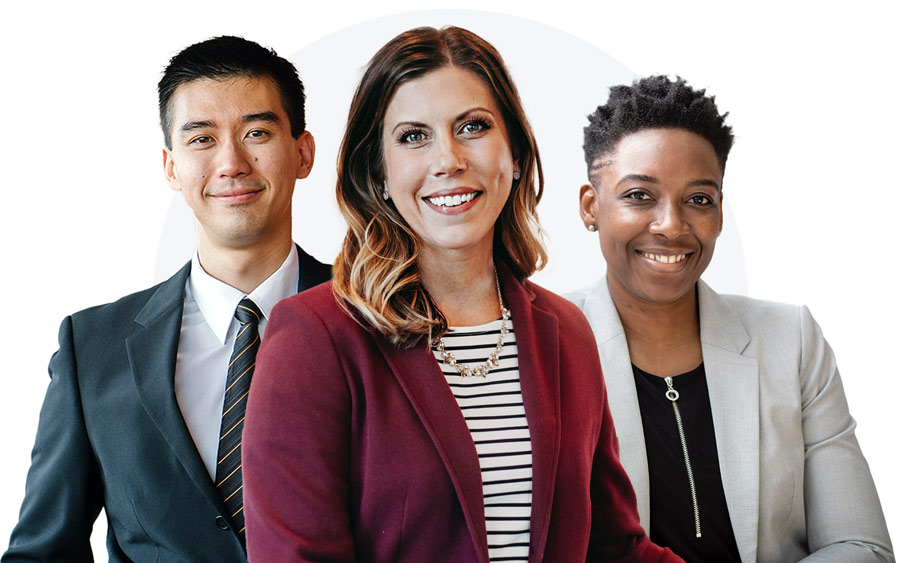 Contingencies aren't the only reasons
There are other reasons you may have to get out of your contract that might not be covered by specific contingencies in the contract.
Life circumstances
Life circumstances can change – death in the family, job loss or relocation, and many other things can happen last-minute. You may have been ready to settle down in a new home when life got turned on its head and plans must completely change accordingly.
Failure to disclose
Or maybe the seller in good faith failed to disclose something on the real estate contract. If you can prove the seller knew about an issue and didn't tell you, you can get out with your earnest money.
Buyer's remorse
Perhaps another house came on the market and you like it better. Or you just might be getting cold feet about buying this house. Be aware that you may very well lose your earnest money on this one if you walk away, though.
In conclusion
If you feel that you must halt the purchase of a property, the best time to do so is while contingency timelines and agreements are still in effect. To protect yourself, understand what contingencies are in place and when they will be released. If you decide to walk away after those deadlines, consult with your agent and possibly also a real estate attorney about the best course of action.
Terminating a contract for the purchase of a home is a serious decision that should not be made lightly. Although walking away is always possible, it's far better to use due diligence to understand the home-buying process, research your desired property, and think objectively about your wants and needs before you sign a contract so you can avoid buyer's remorse. After all, your goal is to buy a new house to live in, not to walk away from it. Mike is the Market Director for Colorado at TRELORA. He is personally responsible for closing over 600 successful real estate transactions and has played a role in closing hundreds more. He started at TRELORA in August of 2016 and began his real estate career in Jacksonville, FL in February of 2011. In his tenure at TRELORA he has been a Buy Manager, Buy Agent, Listing Agent, and Field Agent before accepting his current position as Market Director in January of 2021. Mike has a Bachelor of Science in Finance and a Master of Science in Entrepreneurship both from the University of Florida. Go Gators!