Colorado
Denver Metro
From Denver to Aurora to Boulder and Fort Collins, Trelora has top local real estate agents for thousands less.
Save an average of $10,500 when you buy and list with Trelora
Sellers only pay 1.5%
Most agents charge about 3% of your home's price to represent you. That amounts to $15,000 for a $500,000 home. We think you deserve great service for less. Our low fair fee of 1.5% could save you thousands.
Buyers get cash back
When you buy any home with Trelora, we share our commission with you. Buyers earn 50% of our commission, up to $3,000, cash back when they work with Trelora. Use your refund for anything from covering a few months' mortgage to remodeling your new home.
A local team you can trust
Trelora has proudly served Colorado since 2011, guiding over 4,000 buyers and sellers to successful closings.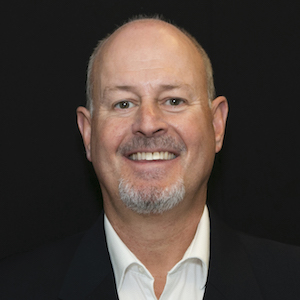 The Denver area loves Trelora!
Zach

Loveland, CO
Fantastic buying experience! Having a team of realtors means Trelora has quick response times and showings.

Often the showing agents live near the house you are viewing so they are especially knowledgeable of their home neighborhood. Getting a large rebate back makes Trelora even better.
Rob

Denver, CO
The first thing you realize with Trelora is that you don't get "a" realtor, you get a "team" of realtors. There was always someone there when I needed them. Just call, text, or email and I'd get what I needed.

Their system is digital, making it super easy to work through the process when it's convenient for you. And, since it is digital, I'd get notifications in real-time about offers, updates, and showings.

The savings was a bonus. The real benefit was how easy, and automated, they made selling my home.
Caitlin

Parker, CO
Not only is Trelora the most cost-effective, rate-friendly realtor on the market, but their team is extremely attentive, prompt, efficient and wonderful to work with. They went above any beyond to find me a home, ensure I won my bid and help me close in a timely manner. On top of that, they walked me through everything step-by-step and were always quick to get back with me when I needed something, even at times of stress.

I would 100% recommend Trelora to anyone who is in the market to buy a home.
Kamal

Aurora, CO
Trelora was an excellent real estate agency to work with. We worked with them in purchasing our home.

Daniel was always meticulous, prompt, and gave very good advice. Having other agents help us also enabled us to visit homes with a tight deadline. Highly recommend their service.
Beth

Denver, CO
These guys went above and beyond expectations – I can't speak highly enough and I don't do the review thing – but these guys deserve it.

It was an easy, fast and professional process – I highly recommend if you are selling your home.
Search Denver Metro Listings
Save Thousands When You Buy Or Sell With Trelora
Trelora's agents specialize, so you get an expert at every stage. From pricing experts who watch the market daily to negotiation experts who get you the best deal, you always have the best person on your side.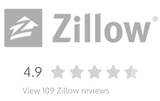 Sell For Only 1.5%
Traditional agents charge you 3% of your home value to sell your house. For a $500,000 home that equals $15,000 in commissions! At Trelora we only charge 1.5% to help you keep your hard-earned equity.