Colorado's smart way home
From Denver to Colorado Springs to Fort Collins, Trelora offers top local real estate agents for thousands less.
Sellers save thousands
Most agents charge about 3% of your home's price to represent you. That amounts to $15,000 for a $500,000 home. We think you deserve great service for less. Our flat fee of $3,000 on the front range and $4,000 in the mountains could save you thousands.
Buyers get cash back
When you buy any home with Trelora, we share our commission with you. Buyers earn 50% of our commission, up to $6,000, cash back when they work with Trelora. Use your refund for anything from covering a few months' mortgage to remodeling your new home.
A local team you can trust
Trelora has proudly served Colorado since 2011, guiding over 4,000 buyers and sellers to successful closings.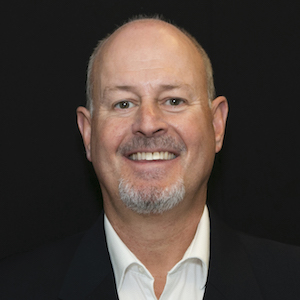 Trelora was an excellent real estate agency to work with. We worked with them in purchasing our home. Daniel was always meticulous, prompt, and gave very good advice. Having other agents help us also enabled us to visit homes with a tight deadline. Highly recommend their service.
I saved at least $10k by selling my property through Trelora vs. working with traditional real estate agents that typically demand 3% for the buyers' and 3% for sellers' commission. From a buyer's perspective, I love that Trelora shares the commission with the buyer evenly at 50%.
Add all that up along with working with a great team, with an efficient online software to track documents, milestones, and chat messages that made this a great customer experience.
These guys went above and beyond expectations – I can't speak highly enough and I don't do the review thing – but these guys deserve it. It was an easy, fast and professional process – I highly recommend if you are selling your home.
Looking for a home in the mountains?
Take in the breathtaking views and fresh air of the Colorado mountains. Find your next home or sell your current property with Trelora and save big!
Helpful News & Info For Colorado
Learn more about Colorado's market conditions, helpful tips when buying or selling a home, and how to get the best value when choosing an agent.
Market Pulse: May 2021
Low interest rates have fueled a drastic increase in housing demand for an entire year now and buyers are wondering if this sellers market will ever cool off. Well, the sellers market, its higher prices and quicker sales are here to stay, for now.
The 9 Best Places to Live in Colorado
If you are ready to make a move and considering where is best for you and your family to settle, why not consider Colorado? Located in the west, with many cities and towns with majestic mountain views, there is something for everyone in Colorado
First Time Home Buyer in Colorado – Complete Guide
First time home buyer programs are loan programs designed to help a wide range of people afford to purchase a home. Most people would rather own their home rather than rent but think that it is too far out of reach because of rising housing costs.
Should I Move to Denver?
Maybe a better question is, why shouldn't you move to Denver, Colorado? It's a beautiful city with 300 days of sunshine a year, close proximity to the Rocky Mountains, a healthy, fit populace, legal recreational marijuana, and a great job market for young professionals.
Save Thousands When You Buy Or Sell With Trelora
Trelora's agents specialize, so you get an expert at every stage. From pricing experts who watch the market daily to negotiation experts who get you the best deal, you always have the best person on your side.