Washington's smart way home
Trelora offers top local real estate agents throughout the Seattle metro area for thousands less.
Sellers save thousands
Most agents charge about 3% of your home's price to represent you. That amounts to $15,000 for a $500,000 home. We think you deserve great service for less. Our low flat fee of $4,000 could save you thousands.
Buyers get cash back
When you buy any home with Trelora, we share our commission with you. Buyers earn 50% of our commission, up to $6,000, cash back when they work with Trelora. Use your refund for anything from covering a few months' mortgage to remodeling your new home.
A local team you can trust
Trelora's Seattle team has guided over 200 buyers and sellers to successful closings.
I can not tell you how awesome Trelora Real Estate is. The whole process was so easy and painless. I had total confidence in Amanda and knew she would do the best job possible. I felt so comfortable with Amanda from the very start and went with my gut feelings. The photographer did a wonderful job of capturing my house and can't help thinking that's what help bring in buyers. The whole team was just awesome. I will use this company again in the near future.
Alexis rocks! Alexis was so helpful throughout our entire homebuying journey. We were first-time homebuyers and had lots of questions–and probably gave her lots of headaches, but she answered all of our questions (and always in a very timely manner) and she and her team were always there for us!  We definitely recommend Alexis and Trelora and if we ever do this again, we'll look her up 🙂
We had a great experience buying with Trelora. Our financing was having some difficulty, so our agent, Alexis, jumped in and pushed our loan officer along to get things done. Without Trelora we would have lost our home. We don't understand why anyone would use a traditional real estate agent instead of Trelora. We saved a ton of money and got at least the same amount of service, if not more, than we have gotten from traditional agents in the past.
Helpful News & Info For Washington
Learn more about Washington's market conditions, helpful tips when buying or selling a home, and how to get the best value when choosing an agent.
Market Pulse: May 2021
Low interest rates have fueled a drastic increase in housing demand for an entire year now and buyers are wondering if this sellers market will ever cool off. Well, the sellers market, its higher prices and quicker sales are here to stay, for now.
Best Seattle Neighborhoods to Live In
As one of the most beautiful and culturally-diverse cities in the United States, every neighborhood in Seattle has its own unique feel. No matter what inspires you, Seattle can easily accommodate.
Log Cabins for Sale in Washington State
Whether it's the sudden knowledge that you can work from home all the time now, or you're just trying to get away from the general hustle and bustle of city life, why not get away to a rustic log cabin that still has all the modern amenities?
10 Mansions of Seattle We Know You'll Love
Are you thinking about dialing it up on the opulence scale in one of the best cities in the US by buying a mansion? Their beauty makes them classic American homes. It also helps that they're tucked away in some pretty gorgeous parts of town too.
Search Washington Listings
Save Thousands When You Buy Or Sell With Trelora
Trelora's agents specialize, so you get an expert at every stage. From pricing experts who watch the market daily to negotiation experts who get you the best deal, you always have the best person on your side.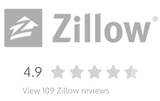 Explore More Washington Neighborhoods