Most people looking to buy or sell a house have an idea of what a buyer's or seller's agent is. Although, you might not understand entirely what each does for their respective parties. In many states recently, transaction brokers have started to appear as one of many alternatives to buyer's and seller's agents for real estate services. Many people are confused about what a transaction broker actually is. So, let's talk about what a transaction broker does, and when using one can benefit your personal real estate transaction.
What is a transaction broker?
The basic definition of a transaction broker is a third-party that offers real estate services to buyers and sellers. This differs from a traditional real estate agent because the transaction broker is legally neutral. They can assist both the buyer and the seller in a transaction, acting as a mediator between both parties to the deal.
The role and purpose of a transaction brokerage can vary from state to state, and not all states allow transaction brokers. If the buyer wants the agent to work intentionally on their behalf as a buyer's agent, then they must sign an agency agreement with their real estate agent.
A transaction broker is also not considered a dual agent. Dual agency involves an agent or broker that represents both parties simultaneously. Quite the opposite, a transaction broker does not represent either party.
The transaction broker is bound by the same legal and ethical standards as a real estate agent representing individual buyers and sellers. But rather than individual representation, the transaction broker is an assistant to the transaction for both parties equally. The transaction broker is responsible for coordinating details, rather than negotiating between the buyer and seller. Essentially, they are facilitators.
What does a transaction broker do?
Helps the buyer prepare an offer on a house, similar to what a buyer's agent does in this situation.

Helps the seller determine a competitive list price, similar to what a seller's agent does in this situation.

Facilitates buyer-seller communication, since they are a neutral agent.

Writes the contract to buy and sell for both parties.

Coordinates the transaction from accepted offer to closing with both the buyer and the seller.

Assists with

closing

for both the buyer and the seller.
What is the difference between a transaction broker and a buyer's agent?
The transaction broker is as skilled in the buy side of a transaction as a buyers agent would be, but it is not their legal duty to only represent the buyer. Again, transaction brokers are legally neutral and are therefore only helping to facilitate the transaction, not solely represent the buyer. The transaction broker helps the buyer prepare an offer on the house, but as a neutral party. This doesn't include giving advice on what to bargain for in a multiple-offer scenario. They merely facilitate the buyer's offer.
Sellers Agent vs Transaction Broker
A seller's agent works exclusively for the seller in a transaction. The agent negotiates on your behalf and works to secure the best deal for you. Your agent is responsible for disclosing any adverse information regarding the property to potential buyers. On the other hand, a transaction broker assists you, the seller, and the buyer throughout the transaction. They presents offers, and assists with any contracts throughout the closing process without being an advocate for either party. However, they are still responsible for disclosing any adverse facts regarding the condition of the property.
More after jump! Continue reading below ↓
We Make Buying & Selling Simple!
List your home for one low flat fee and/or buy and get thousands cash back.
Get Commission Free Realty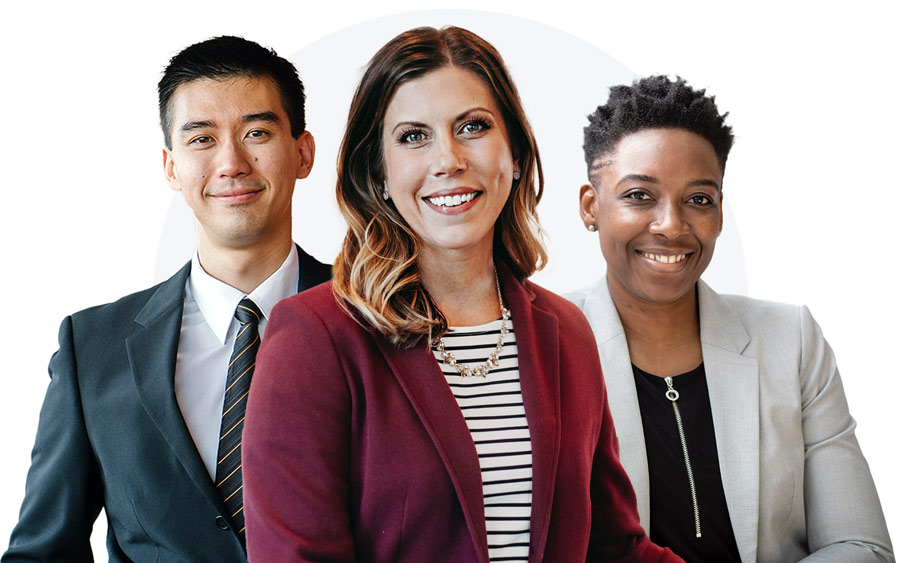 When is a transaction broker helpful?
A transaction broker is a great option when neither client needs a brokerages help to handle the transaction, but they do need knowledge to help facilitate the deal. For example, if you plan to purchase a family member's home and have agreed on a price but need advice on ensuring you have the correct contracts in place. Ultimately, transaction brokers exist to make sure a sale is handled fairly.
If neither party has an agent, and you both agree to hire a transaction broker, this can potentially be a significant way to save money and time for you both. However, this is only if the transaction broker is equally skilled at both the selling and the buying side. If they are only experienced at one side of the transaction, then the other party could be at a disadvantage. If the agent works directly with the particular party and was skilled in that area, then that agent can assist that party with a more advantageous approach to the transaction.
How does commission work?
A transaction broker is typically paid a flat fee out of closing from both parties rather than a percentage of the home sale as commission. That means that they are cheaper than an agent that charges commission, often significantly. Again, this may prove to be advantageous, if neither the buyer nor the seller have an agent and agree to work with a transaction broker.
Is this the best option for you?
If the circumstances are right, and it makes sense for both the buyer and then give it a shot. When time is of the essence, or if saving money is the buyer's and seller's aim, then it might make sense to use a transaction broker as well.
If price is an important factor to you when considering buying or selling a home, consider using Trelora Real Estate to help you with your transaction. When you sell with Trelora, they charge you a flat fee too, similar to a transaction broker. Buying with Trelora, they split their buyer's agent commission with you 50/50, up to $6,000 cash back. The difference is, Trelora advocates for you as the buyer or seller. Rather than acting as a neutral party with an outside buyer or seller, you have an ally on your side to advise you. So, if you use Trelora, not only do you still save significant amounts of money, but you also have some of the most experienced agents in the country advocating for you in your search. Christopher has been been in the Real Estate industry for 8 years and has had the opportunity to close over 1,000 deals while acting as the Managing Broker for thousands more. Christopher is passionate about continuing to find ways to simplify, maximize, and serve Trelora's clients exceptionally well and spends his time building teams to deliver high levels of service. When not doing real estate Christopher can be seen training for marathons and ultra relays with his 2 year old daughter, eating pizza, and drinking a steady stream of Diet Coke.