What is the difference between contingent vs pending sales? Contingent deals are still active listings (which is why they are often called active contingent). They are liable to fall out of contract if requested provisions are not met. If all goes well, contingent deals will advance to a pending state. Pending deals are, quite simply, when a property is marked as pending and an offer has been accepted by the seller.
Contingent sales
A contingent sale can be tricky, but they're manageable if handled well. As a real estate term, a property listed as contingent can sometimes mean that a buyer is unable to purchase a property without selling one they already own due to financing. Or it could be based on other contingencies too. While it does add an extra risk, if researched appropriately, a sale contingency can be a safe decision.
Confer with your agent on what the contingencies are, the neighborhood it's in, and the buyer's agent's specific pricing plan. Your agent will help guide you through the extra steps of the contingent sale. And they will bring your real estate transaction to a smooth closing.
So what exactly are these contingencies? They're the clauses in your contract that give you an out if something unforeseen or unexpected arises. A contingency can sometimes mean that a buyer is unable to purchase a property without selling one they already own due to financing. But more often than not, it means there are certain things the seller must meet/improve/etc with the house before the sale moves on up to pending, In other words, the buyer's offer is contingent on the seller completing these tasks. They can also help protect you from losing your earnest money. And they can give you leverage to get the seller to help you deal with whatever comes up.
6 common types of contingencies
Financial
If a buyer cannot get the home loan or mortgage they anticipated, the seller can opt out through a financial contingency. Additionally, this can also protect the buyer in the event that they are unable to get approved for a loan.
Appraisal
Another important real estate contingency, the appraisal contingency allows a buyer to back out of the deal if the home appraises for less than the sale price. It's almost always in the best interest of a buyer to not overpay for a home. And this is the case unless they cannot let it pass up or it's a hot real estate market. In hot real estate markets, an eager buyer might over bid on a property and waive the appraisal contingency because there are multiple bids. In this scenario a mortgage company is only going to cover what the property is worth. So the buyer would need to bring money to the table to cover the difference.
The appraisal contingency says that a home must be appraised at the sale price or higher for a deal to continue. If an appraisal reveals that the home is worth less than the offer, the prospective buyer can request a lower price or opt out.
Inspection
A home inspection contingency can involve many elements, which are usually structural or visual. If a home inspection reveals significant problems, the buyer can request sellers make repairs, provide the buyer compensation, or opt out all together.
A home inspection contingency is very important to homebuyers as it gives buyers the right to have the home they are offering on professionally inspected. And this is before anything else in the transaction can happen. The entire transaction usually relies on a home inspection contingency. So if something is wrong, this allows the buyer to ask that it be fixed, renegotiate the price, or even back out of the sale. Buyers should always have this clause in a sales contract.
Title
A buyer can put a title contingency in their contract that will protect them as a buyer if the title search reveals that there is any doubt in ownership of the property you are offering on. With a title contingency, the buyer can walk away from the deal if anything suspicious comes up. This is why real estate attorneys almost always recommend title insurance.
One example of where a title contingency might benefit the buyer is when they review potential easements that are on public record. The buyer may not feel comfortable with certain easements. Maybe there is a shared driveway easement for a neighbor that would give other people access to the property. This would qualify as a reason for backing out of the deal if the buyer have a title contingency in affect.
The title contingency is important because if a title report reveals that there are liens or a conflicting ownership status, the buyer can opt out. This contingent status grants the home buyer the right to review a title report. And this report documents the home's history of ownership.
First right
When you see a home listed as "Active – First Right," this can mean the seller has a prior arrangement with a buyer who is given the opportunity to match any other offers that come in. If the buyer cannot match additional offers made on the home, the seller can opt out.
Kick out
If a seller has found some buyers, but they need to sell their current home before they can make an offer, this is a kick out. This allows the seller to continue to keep the home for sale on the market. If the buyer cannot sell their current home in time to pay, the seller can opt out.
Pending sales
If a property is listed in pending status, it means that an offer has been accepted. And any contingencies have been met. Homes in pending status are no longer considered active listings.
3 common types of pending sales
Taking backups
This means that the seller has accepted an offer on their home. However, they may have hit a snag in the final stages. This could mean that there was an issue with a contingency on the offer. Now, the seller is accepting backup offers in case their deal falls through.
Short sale
A short sale is when a home is being sold for less than the seller owes on their mortgage. In this situation, the seller accepted an offer on a short sale property. This must be approved by additional lenders or banks outside of the buyer or seller's control, which may take a long period of time to process.
More than 4 months
Occasionally an accepted offer will be pending for more than four months. This can be due to issues in negotiations, delayed construction, longer-than-usual processing time or simply agent oversight. And this can happen when the real estate agent is updating the listing status with the Multiple Listing Service (MLS).
What to do if you still want to bid
If you really want to purchase a home that is contingent or pending, get in touch with your real estate agent immediately. And follow the steps below to ensure your deal has the highest chances of going through.
Make sure you are going to look at any home you are interested in as soon as you can. This is so that you are not putting in offers on homes that are contingent or pending. In hotter markets, you simply need to move quickly because there are more people bidding on homes. One way to search for homes is to use Trelora.com and save property searches.
This way, once a search that meets your criteria comes onto the market, you'll receive notifications immediately. It's valuable for you and your agent to be attentive to new listings. This is especially the case when demand is high and inventory is low. Because then you can go look at the home quickly before other potential buyers even know it's on the market! If you really love the property you can put an offer in before anyone else.
However, if you want to try your luck at getting a home that is contingent or pending, follow these steps below.
Have your agent speak with the listing agent
See if your real estate agent can speak to the listing agent to figure a few things out. See if your agent can find out the current status of the offer and what inspections have taken place? Maybe they can see what the buyer and seller are sensing with regards to the deal. Will the seller possibly entertain backup offers? These are all things an experienced real estate agent should be able to accomplish if you want to put an offer on a contingent or pending home.
More after jump! Continue reading below ↓
We Make Buying & Selling Simple!
List your home for one low flat fee and/or buy and get thousands cash back.
Get Commission Free Realty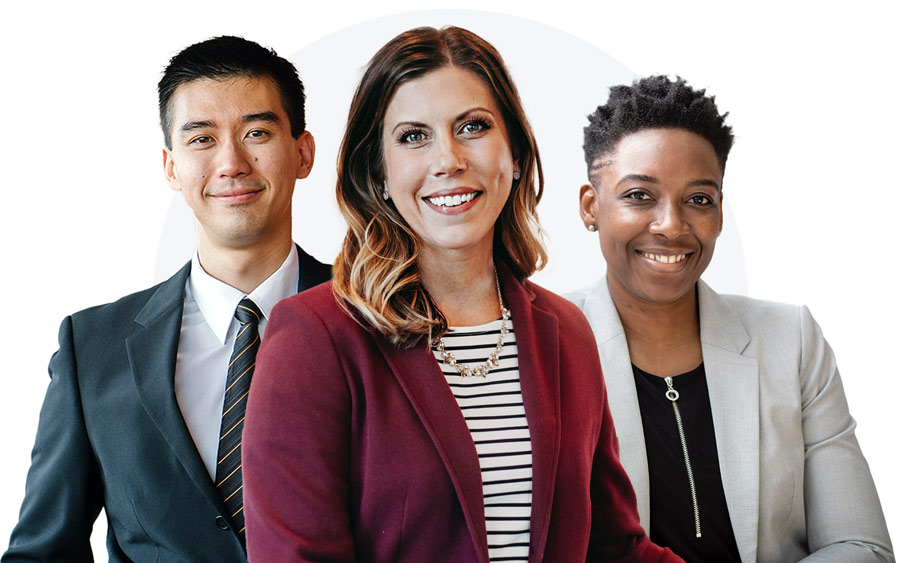 Make a strong offer
Money talks! Make a stronger offer than your competition and see if the sellers are interested in taking yours. If demand is much higher than supply in your market, you might need to come in over list price with your offer. And this is especially the case when there will likely be competition between buyers for an offer the seller accepts.
Make an offer without contingencies
If you want to make a bolder move, make an offer that has no contingencies. Depending on the contract that they have entered, it may allow sellers to pressure their current buyer to possibly get rid of their contingencies or maybe leave the transaction all together. This would put your offer next in line if it's attractive to the seller.
Write an offer letter
If this is the home you've got to have, then it never hurts to write a personal letter to the current homeowners. State why you love the home and what you plan to do with it. It's impossible to know what the sellers are thinking. And sometimes they simply want the next owner to love it as much as they did. Combining the emotional element of selling a home with a respectful offer can sometimes push a seller in your direction.
Looking to buy or sell a house?
Trelora real estate currently serves customers in multiple areas: Colorado front range and Summit County, Seattle metro, Raleigh-Durham and Charlotte, Phoenix and Tucson, St Louis, Charleston, and Atlanta. Our mission is simple: full service real estate for a fraction of the cost.
When you hire a traditional agent to help you buy or sell your home, you pay that agent 3-6% of the home's value. And when you hire Trelora to sell your home, you pay one low fair fee. And if you buy a home with Trelora, we will split our commission with you and give you cash back up to $6,000. You'll also get best-in-class customer service and a team of expert agents who close hundreds of deals per year using our proprietary technology. Christopher has been been in the Real Estate industry for 8 years and has had the opportunity to close over 1,000 deals while acting as the Managing Broker for thousands more. Christopher is passionate about continuing to find ways to simplify, maximize, and serve Trelora's clients exceptionally well and spends his time building teams to deliver high levels of service. When not doing real estate Christopher can be seen training for marathons and ultra relays with his 2 year old daughter, eating pizza, and drinking a steady stream of Diet Coke.