The extreme seller's market left a deep impression on the housing market. For a brief period, sellers were able to ask for anything and everything – and plenty of buyers were willing to pay it, due to extremely low interest rates that made borrowing cheap.
Now interest rates are back up, and inflation has made people wary of spending on top of that. Considering the Spring 2023 market is upon us, many sellers are wondering: is now a good time to sell a house? Or should I wait it out?
Here's what you should keep in mind.
Many Market Factors Still Benefit Sellers, Not Buyers
The media narrative about the current housing market is bleaker than reality. Home prices dropped slightly during the winter, yes – but that's a trend we've seen every year. Home prices are still rising slightly overall in year-over-year comparisons that take seasonality into account.
The mortgage rate has dropped from its peak in November. That's good news for buyers – their money can buy more house. It's also good news for sellers, who will benefit from a greater number of eligible buyers.
The initial rise in mortgage rate contributed to a market slowdown. Buyers hated seeing rates 5% or higher after seeing their friends and neighbors get 3%. Now that people have adjusted to the new normal (which is still relatively low by historical standards), the interest rate may present less of a psychological hurdle to get over.
Inventory is up, which means buyers have more options – and less pressure to buy right away. However, it's far below what would be considered a balanced market or a buyer's market. The current national rate is 2.9 months of inventory; most economists agree that 5-6 months inventory is a balanced market.
Sellers should feel incentivized to participate in the housing market while circumstances still favors them overall.
Keep in mind that baby boomers hold the majority of housing stock in the US – but they are finally in their retirement era. While many have chosen to "age in place" by upgrading their existing homes, this could change as the population deals with increasing mobility issues and changing lifestyles.
Mortgage rates are coming back down from their peak earlier in the year(source)
The High of 2021/22 Shouldn't be Your Benchmark
One of the reasons people may hold back on selling is the belief that a "better time to sell" is around the corner. If so, it's worth examining exactly what amount of growth – or what market conditions – would finally convince you to sell.
If you're hoping for your property to appreciate another 10%, for example, you should keep in mind that property appreciates at an average rate of 4% per year – and this year is expected to be under that. If this is the case, are you comfortable waiting another two years – and maybe more – to sell your home?
You also need to weigh that against the unknowns of the future market.
"Is the interest rate going to go up or go down? That's a wild card," notes Philadelphia-based listing agent Chad Eason. "You don't know – could be either. Actually, it could be both – it could go up and then come back down, and then go back up. We don't know."
Rather than trying to time the market – something even experts struggle to do – it may be worth examining alternative ways to save money, like working with Trelora and paying a 1% listing fee (plus 2-3% to the buyer's agent) for all-inclusive listing services.
If you're hoping for the conditions of last year to repeat themselves – with historically low interest rates delivering sellers a huge upper hand in negotiations – you should re-evaluate whether your expectations are in line with what is economically probable.
The 2023 Stats Sellers Should Know
As noted by Houwzer in Is The Housing Market Going to Crash?, some experts predict homes will appreciate slightly; others predict slight depreciation; a rate of around 0% appreciation seems to be the average.
And when it comes to mortgage rates, here's what Houwzer covered in Is It a Good Idea to Buy a House in 2023?:
Is There Value to Waiting?
Waiting is a gamble because we don't know exactly what's going to happen with the housing market. In the long run, your home will gain value – historically, this has always been true. However, home prices can fall for periods of a year or even several years before averaging upward, and this is where you could trip up.
"There's no value in waiting to list. I use the example of people who pulled their house from the market last September August, when things start to really slow down," explains DMV-based listing agent John Marcario. "They said, 'I'm just gonna wait a year to list.' Well, the market's gone down since then – your home is worth less money. The longer you wait, the more unknown variables you're dealing with.
"I think what it really comes down to is looking at the big picture: do you want to get a new kitchen? Are you tired of taking your dog to a 10′ by 10′ concrete pad in the backyard, every night? If so, move now," recommends Chad.
In other words, treat your home as more than simply an investment vehicle. If selling your home is holding back your lifestyle, maybe it's time to re-evaluate the benefits of holding onto it for another year.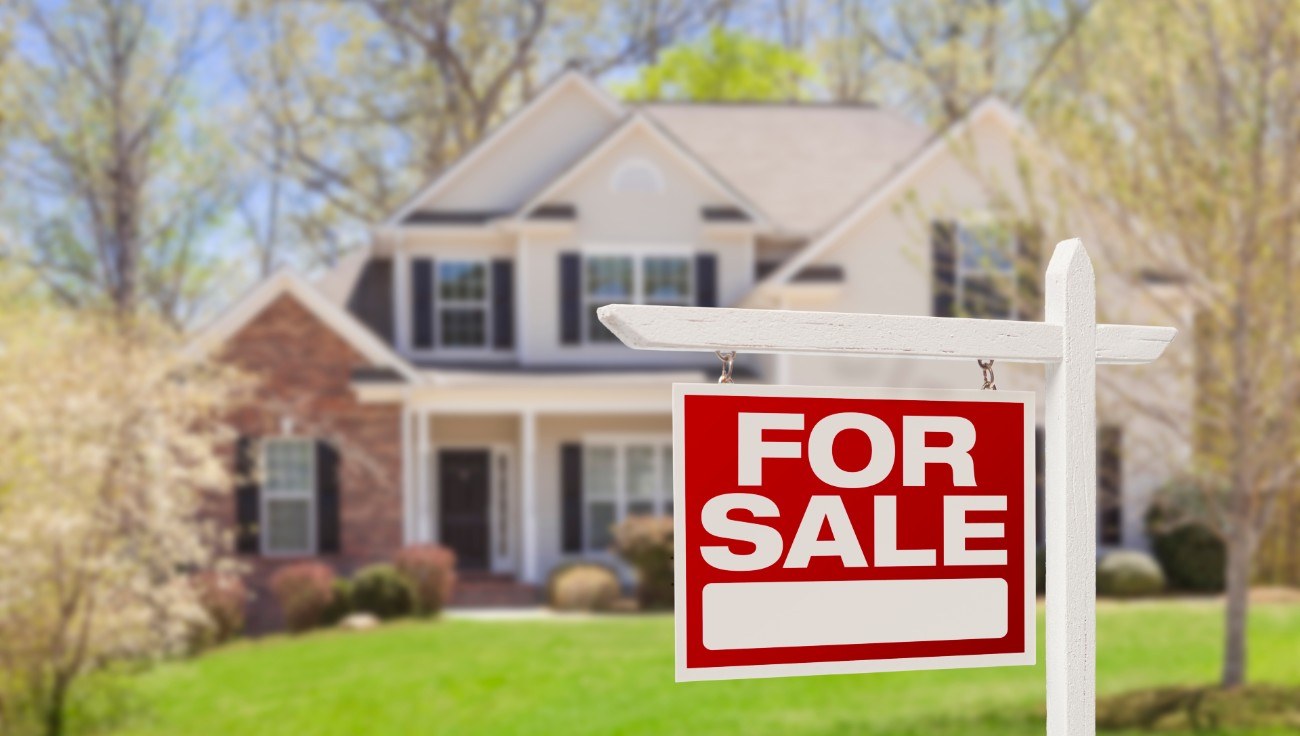 How to Prepare for the 2023 Market
If you're going to sell your house in 2023, approaching the process with a competitive attitude will likely generate the best results. It's not you versus the buyers: it's you versus the other sellers who are also eager to sell their homes for top dollar.
So what's your first step?
"Call a real estate professional," John advises. "You'll go through what your options are, they'll be able to assess your home value for you and tell you what you may need to do to your house to spruce it up. They'll give you an idea of what to expect and when to expect these things to happen. They're going to guide you throughout this entire process and make sure that you're getting the best value for your house."
Get Your House in Top Shape
What sort of steps will a Realtor likely advise? One of the big ones will likely be improving your home's appearance. When interest rates dropped, buyers were willing to pay top dollar for homes with door knobs missing and old carpet. Circumstances today are different. Poor presentation can mean sitting on the market for a long time.
Appearance is a top success factor when it comes to selling a home in 2023. Bad, blurry photographs can dissuade buyers from coming by – yet so many sellers are willing to try and sell their $300,000+ homes with hastily-shot smartphone photos. Similarly, in this market decluttering your home is a must – not a nicety – if you want to attract the maximum number of buyers able to pay your asking price.
"Get it clean and make sure your house is painted. Make sure that it's not full of clutter. If you've been waiting to move your stuff into storage, now's the time – it's going to be really hard for people to envision themselves in your space if all they see is boxes and toys and random books," explains Chad.
Seller Concessions Can Help You Stand Out
When homes were selling quickly, sellers didn't have to grant buyers many concessions. In fact, the opposite was true: even standard concessions like the appraisal contingency and the inspection contingency were getting dropped thanks to buyer desperation.
The circumstances have changed. In 2023, concessions can incentivize the right buyers to put an offer in on your property rather than your neighbor's down the street.
"Concessions right now are things that sellers more often than not are going to have to do. Whether it's giving up a lot during a home inspection, or giving a lot in credits at the beginning of the transaction, you'll have to give up something," explains John.
"So think: how much do I want to give up for this deal to work? The goal for your house is to sell it as quickly as possible, so don't get stingy and say you don't want to give up any concessions – because your home is going to sit on the market for longer. Sellers need to be flexible."
According to Redfin, almost 42% of home sellers gave buyers concessions during the last three months of 2022.
"Preemptively saying, 'Hey, we'll give up 2.5% of the purchase price to go towards a point buy down' helps eliminate buyers feeling like they can't afford it," notes Chad.
Price Competitively
Poor pricing strategy is guaranteed to stress some home sellers in 2023. It can be tempting to price aspirationally – why not ask for $300,000, even if your Realtor suggests the home is worth $290,000? Someone might pay it, and that's $10,000 more in your pocket – right?
Unfortunately, there are multiple issues with this approach.
The first problem: your buyers' Realtors have access to all the same information your Realtor has, so they'll know if it's overpriced. And importantly, they'll know if it's overpriced compared to other properties they are looking at.
Second, your first week on the open market is the most important week. Interest in your listing will fall off quickly after that – and each additional week you're on the market becomes a liability. Homebuyers are less willing to pay asking price for a home that's been on the market for 50 days and has gone through two price reductions already.
"You want to stay towards the market level, because if you don't, you're just gonna sit and eat even more days on market. If your house sits too long, people are going to think something's wrong with it," Chad explains.
Finally, keep in mind that homebuyers often only look at homes within their budget. If you price your $290,000 home at $300,000, some buyers who would be willing to pay $290,000 may never see it in their search.
Opt for Lower Commissions
Nowadays, most people shop for homes online. Years ago, it possibly did cost agents/their brokerages 3% to successfully market and sell a home. Today, however, this commission rate is out of line with modern efficiencies.
Trelora is a modern brokerage that's revamping real estate. Rather than a 6% commission, Trelora charges 1% for full-service listings, with 2-3% to the buyer's agent. Unlike other low commission real estate brokerages that cut out needed services like professional photography, agent experience, and open houses, Trelora covers everything for 1%.
Now's the time to figure out ways to profit the most from your home sale – and Trelora is a top choice for sellers concerned about their bottom line.
Ready to find out more?
So: Should I Sell My House Now or Wait Until 2024?
When you look at the stats and facts, it isn't really a bad time to list. Media fearmongering is fueling concern among sellers that they'll put their home for sale and either linger on the market for months, or experience dramatic price reductions.
If you price your home at the correct market value, however, it will likely sell in a reasonable timeframe. The houses that are struggling to leave the market right now are the ones that sellers priced $50,000 too high, hoping that some of the fervor from last year's market still lingered.
They've found out the hard way that 2023 is a new year, and sellers will need to be realistic about pricing and concessions if they want a fast and smooth home sale.
John's advice for sellers is to have realistic expectations for the current pace of the market.
"Your home's going to sit on the market for a while, you're going to have to do several price drops and that's the reality of the situation, whatever price you think you're going to get for your house, it's going to be less. It's going to sit on the market for weeks longer than you think it is and you're gonna have to wrap your head around several price drops for your home to sell."
To recap, homeowners can best prepare for selling in 2023 by:
Chatting early on with a Realtor about what to do
Offering seller concessions to lure in qualified buyers
Listing competitively
Making sure their home is in top condition
Opting for lower commissions
Chad has one last piece of advice for 2023 sellers: "Don't let the market make the decision; don't let your fear make the decision for you." Mari Rogers is an experienced content manager specializing in real estate. She provides valuable perspectives on the latest trends and news in the field. In the moments she's not imagining the possibilities of every derelict property on Realtor.com, she's hanging out with her longtime (feline) companion Olivia Benson.