The current population of Raleigh, NC is 481,958. Not only that, but the population continues to grow. There's a good reason why — Raleigh is an amazing place to live.
Raleigh (nicknamed "city of oaks") is home to many great companies, creating lots of job opportunities for young professionals.
But where in Raleigh should you buy a house? Raleigh holds some amazing neighborhoods for all residents. From North Raleigh to Midtown, here are the best neighborhoods in Raleigh, NC.
Cameron Village
Cameron Village is located west of the downtown area and many amenities are only a short walk away. Since Cameron Village is close to North Carolina State University, this is a popular neighborhood for students.
Cameron Village offers everything, from restaurants to shopping centers, yoga and fitness places, and even an art library.
Real estate prices begin at $550,000 and you have many housing options, from a whole plantation to a simple one-story family home. This is also a great place for investors to purchase property and rent it to students.
Oakwood
Oakwood is a historic neighborhood that dates back to the 1800s. It's currently been developed into an amazing residential neighborhood. But Oakwood still keeps its natural charm; the area is surrounded by nature, especially its incredible oak trees where the neighborhood gets its name.
Oakwood is especially popular among young professionals who work downtown. Young homeowners love how Oakwood is located downtown and is only a short walk from all of the restaurants and bars.
While there are newly constructed homes, many people love the old homes that were built in the 1800s!
Keep in mind, this is one of the more expensive parts of Raleigh. This is not only due to the historic area but also the close proximity to downtown.
Hayes Barton
Hayes Barton is another expensive part of Raleigh — expect to buy a home for about half a million dollars. That's because buying a home here is high in demand.
This is another neighborhood that has a lot of history, is close to downtown, and there are plenty of homes with larger lots. Compared to some of the other neighborhoods on this list, Hayes Barton is one of the quieter ones, making it perfect for families and retired individuals.
Hayes Barton also welcomes many businesses, restaurants, and parks.
Boylan Heights
Boylan Heights is another popular neighborhood located in the west part of downtown Raleigh. Its popularity is largely due to the historic culture. In other words, homes don't stay on the market for a very long time.
Boylan Heights was first established in 1907 and has since been a sought after suburban neighborhood. Those who love architecture will love the varying historic home styles, such as Dutch Colonial Revivals, Queen Anne, and Craftsman detailing.
One of the most historic landmarks in Boylan Heights is the Dorothea Dix Central Regional Hospital. The hospital formed in 1848, and it was the state's oldest psychiatric institution until it closed in 2012. It is now being transformed into a park.
Downtown
Living downtown is popular for young people who want convenient access to the city.
Not only that but living in downtown Raleigh is more affordable than living in many other downtown areas — you can even buy a home in downtown Raleigh for just under $500,000!
There are many residential home options, such as townhomes, single family homes, and condos. All of these living options are in close proximity to the restaurants, bars, and coffee shops.
Mordecai
Mordecai is a small neighborhood but is by far the city's most historic neighborhood. The 17th U.S. president Andrew Johnson was born in this neighborhood. Mordecai has low crime rates, many amenities, and some of the best schools in Wake County.
Mordecai is only minutes from downtown, and it's worth it if you have a family or are just looking to live in a great and historic neighborhood.
More after jump! Continue reading below ↓
We Make Buying & Selling Simple In Raleigh!
List your home for one low flat fee and/or buy and get thousands cash back.
Get Commission Free Realty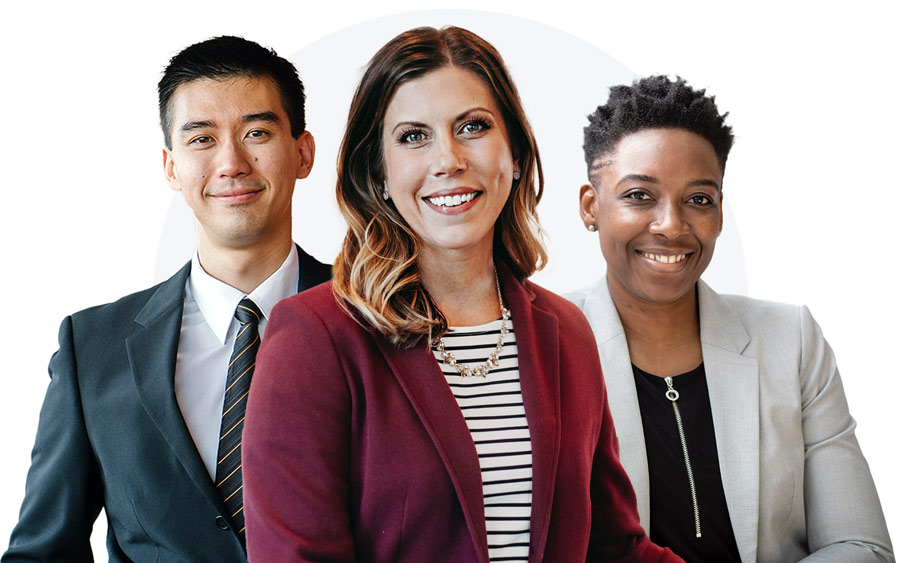 North Hills
North Hills is one of Raleigh's fastest-growing areas. While this area is preserving its natural charm, there's always something new popping up in this neighborhood.
North Hills is perfect for everyone. This neighborhood offers a wonderful mall, great schools, live entertainment, delicious restaurants, and many parks.
North Hills is also close to the Greenway trail and Neuse River, which is a popular trail for dog walkers, bikers, and runners. For the golf enthusiasts, Carolina Country Club is located in this neighborhood. There's also easy access to highways so you can easily travel to other destinations.
There are a myriad of home options, from the simple to the luxurious. The best part? They're all affordable! Luxury homes and even ranches usually go for about $450,000!
Don't want to settle on a home? North Hills offers many apartments for rent that are perfect for young professionals and families.
South Park
South Park is an up and coming neighborhood. It's close to the downtown area but has great neighborhood vibes.
But there's been a demand for more commercial property, so expect businesses to open up close by. Some popular sites in this neighborhood include the Duke Energy Performing Arts Center, Shaw University, the Chavis Pool, Little Rock Trail, and the new Transfer Co. Food Hall.
Home prices vary. Prices for brand new homes are around $400,000. But you can also buy a home for as little as $200,000. Many of the cheaper homes are older and were built in the 1930s.
Vanguard Park
Vanguard Park is one of Raleigh's historic Five Points neighborhoods. Here, you'll find homes built between the 1920s and 1950s. The lovely scenery and old homes make it a popular place for homebuyers. But the median home price is a tad bit on the expensive side — nearly $700,000.
Brier Creek County Country Club
Brier Creek County Country Club is both a popular country and golf club as well as a lovely Raleigh neighborhood. It's famous for its large homes that are competitively priced. This is also one of the newer neighborhoods; construction started in 2001 and finished in 2011.
Buy a home in Raleigh
Are you thinking about moving to Raleigh, NC? If so, you'll want to know which area to live in. Fortunately, Raleigh offers some amazing neighborhoods at all price ranges that are ideal for all homeowners.
Raleigh also has many historic neighborhoods that feature some incredible amenities, especially for families. You can find homes for sale of all types and sizes — even the ones that are close to downtown offer some versatility.
Are you interested in buying a home in Raleigh? We offer full-service realty at a low price. Click here for a free consultation. Christopher has been been in the Real Estate industry for 8 years and has had the opportunity to close over 1,000 deals while acting as the Managing Broker for thousands more. Christopher is passionate about continuing to find ways to simplify, maximize, and serve Trelora's clients exceptionally well and spends his time building teams to deliver high levels of service. When not doing real estate Christopher can be seen training for marathons and ultra relays with his 2 year old daughter, eating pizza, and drinking a steady stream of Diet Coke.